BEIJING - China has made remarkable progress in the ecological conservation of the Yellow River, the second-longest river in the country, official data shows.
In the Yellow River basin, the proportion of surface water rated at grade I to III in the country's five-tier water quality system reached 87.5 percent in 2022, an increase of 5.6 percentage points from a year earlier, according to the Ministry of Ecology and Environment.
Continued efforts have gone into ecological protection along this "mother river" of the country in recent years, with a Yellow River protection law coming into effect from April 1, 2023.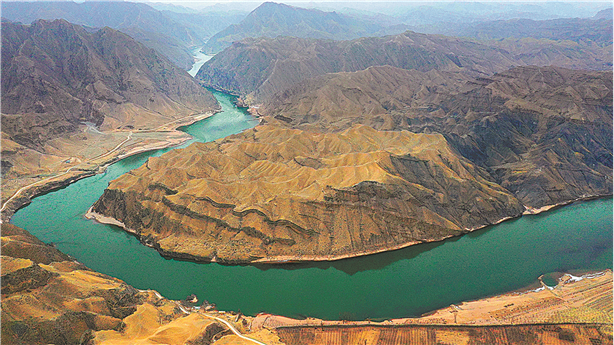 A photo shows the Yellow River passing through Gansu province, where the Qinghai-Tibet Plateau and the Loess Plateau meet. [Photo by Tian Manchao/For China Daily]
The ministry said that it would step up pollution curbs with regards to industry, agriculture, urban and rural life, as well as mining in the river basin, and explore more regional-specific approaches for ecological conservation.
Instructions will be provided for local governments to carry out the Yellow River protection law better, the ministry added.
(Source: Xinhua)